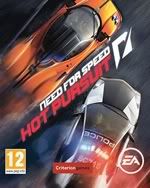 Need for Speed: Hot Pursuit (2010)
Visual:

Custom:
Realism:

Controls:

Overall:

Received my pre-order of
Need for Speed: Hot Pursuit (2010)
today, and spent the entire morning and afternoon playing. This game lives up to the Need for Speed name and then some.
Although this is another game review, you'll notice that I'm using a different rating system. This is because I believe people look for different things in different game types.
I've been playing the Need for Speed games for a couple generations now, and this is definitely a rival for the most visually stunning, realistic and fastest I've played. The cars and terrain are rendered beautifully in photo-realistic detail with excellent visual effects and physics that match up well to everything that's going on.
The game truly feels fast, and while the ability to play as either the racers or the cops is inherent to the entire Hot Pursuit line, it really shines in this continuation of the series.
My only real complaint is the lack of vehicle customization. I understand it on the cops side, although I believe that could be done as well by allowing various styles to the paint jobs and various undercoats such as the Viper's dark green haze, but even the racers get almost no customization at all, a huge departure from other Need for Speed games. Basically, as a racer each vehicle has a set of factory colors to choose from and that's it. A few of the cars, like the Evo, are even missing a factory color or two.
The gamepad controls are solid, following the configuration of most other racer games and works well. The cars each handle uniquely and that translates into the gamepad feel as well. I really wish I could track down the official XBox 360 Wireless Racing Wheel since I play so many racers, but it seems Microsoft has discontinues it. Other 3rd party wheels have also been discontinued and are extremely difficult to hunt down, but I'd really like the official wheel due to various bugs reported in the 3rd party wheels.
The online Autolog feature is really nice for comparing stats and achievements with friends, as well as challenging them when you don't necessarily have time to be online at the same time. I didn't get to try the live multiplayer racing, so I'll end it here until I can find some more racers to join.
Overall, this game is a winner for racing fans. Both sides, cops and racers, have interesting and fun challenges.